BLAUPUNKT DERBY & NOS CAR HOLDER FOR SALE!!!
OK - Next item up for grabs is this AMAZING condition Blaupunkt Derby - it is truly in fabulous condition. I put some batteries in it and it works just great with superb sound - even the dial light up thingy works, and unusually for a Derby, the antenna is still there and hasn't been snapped off!!!
A rare find in this amazing shape!!!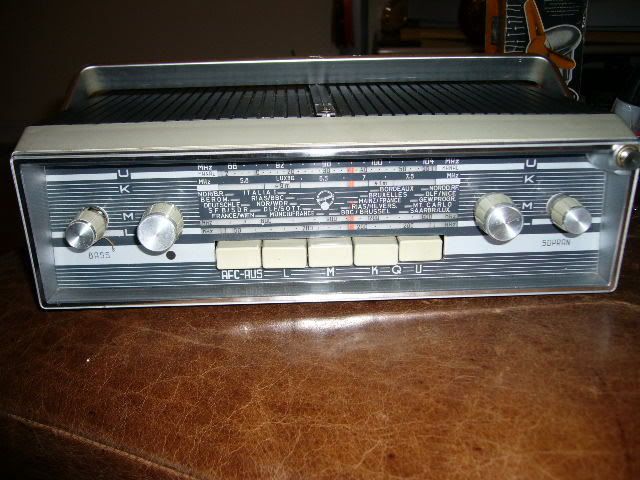 And if that wasn't enough - how's about and ULTRA Rare & NOS accessory radio holder for your v-dub. With this you can sling the Derby underneath your dash and let it run off your car's electric - 6 volt OR 12 volt - it's interchangeable!
NOS - in the box
SORRY - SOLD TO UK!
Cheers
Charlie
Labels: VW Type 3 1500 Parts For Sale